Fight List
Fight List is a world hit trivia game who has not left the AppStore and PlayStore top ranking in over 30 countries since 2016. In this game, users challenge other players over funny lists by trying to find the most answers in a limited time!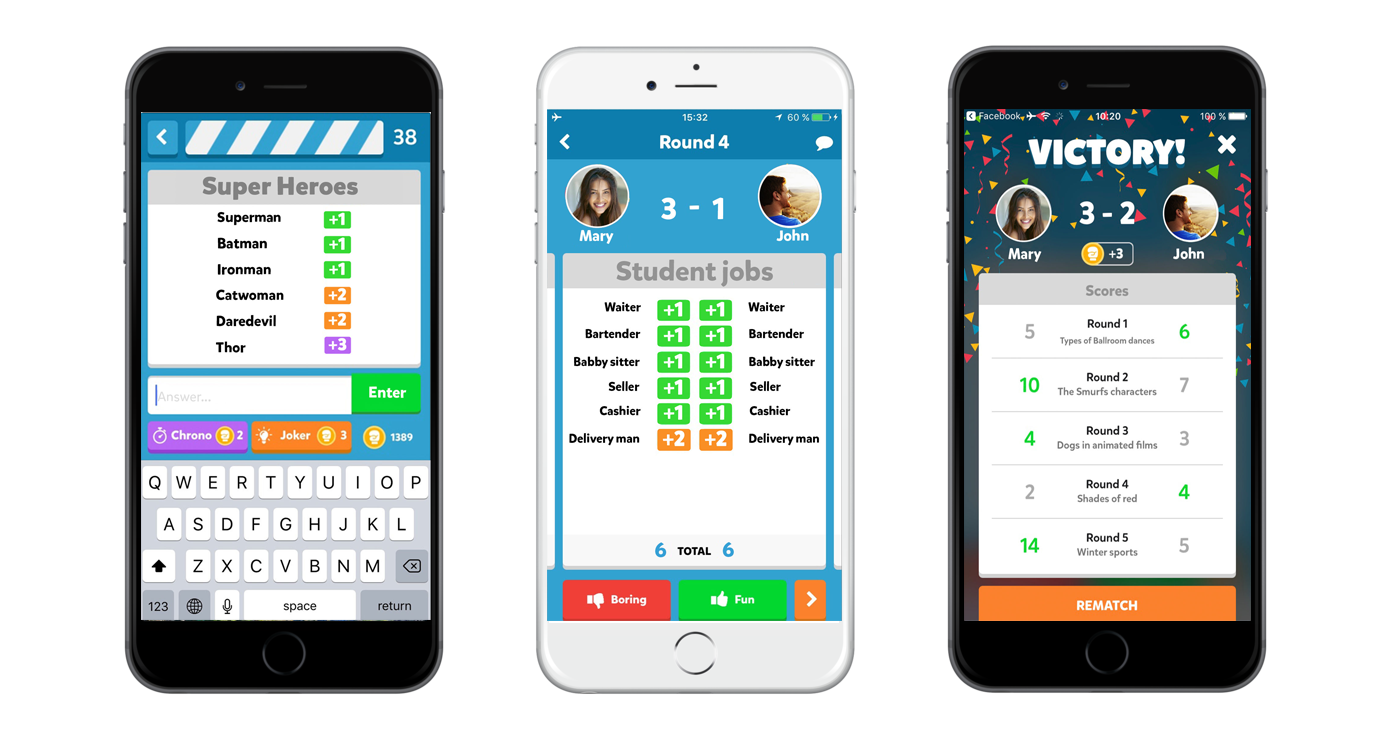 Over 25 million players
2015
Podium
Who hasn't try to set a place for himself on Podium? Podium is trivia game where you have to face an opponent in a 5 sets match! Rank 6 proposition of a category as accurate as possible to get more points than your friends! "Which Disney princess was first?", "Which star has the most followers on Instagram", ... Educational and completely addictive!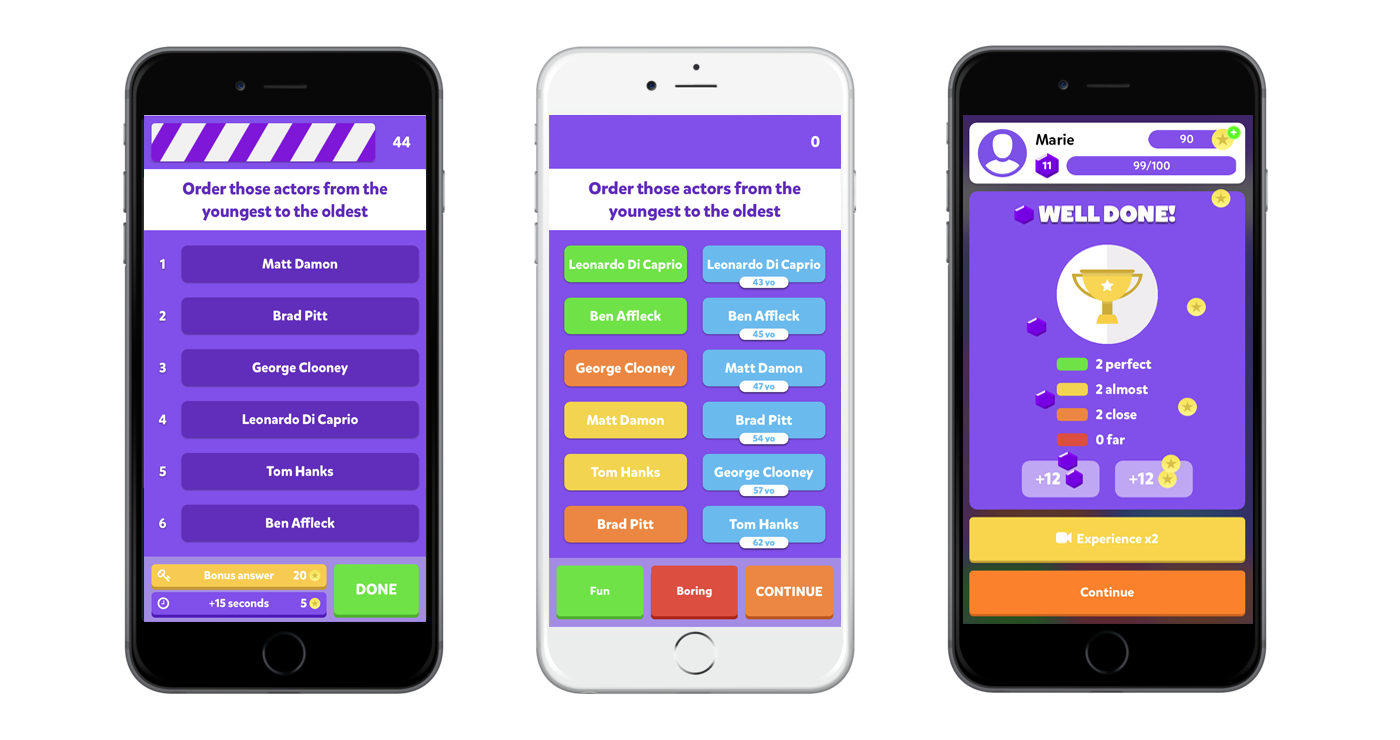 Over 10 million players
2018
Fight List 2
Fight List 2 is the second sequel of the famous hit Fight List! In a similar format, challenge your friends in crazy matches where you will have to find a word for each category with a given random letter! Will your mind be fast enought to find the most answers?
Over 20 million users
2017